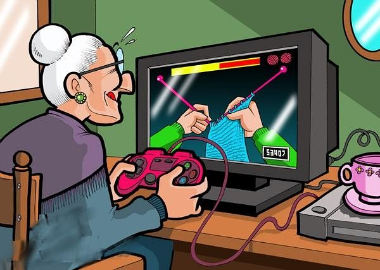 Yesterday was one of those days when I felt old. Or maybe I just felt my age, I don't know.
While it is not unusual for me to throw off a flippant, "What do I know, I'm old" or "Well, back in my day..." or the occasional "You damn kids! Get offa my lawn!", I don't usually feel old. Or my age. Whatever.
I was chatting with someone recently about how - all through my thirties, if anyone asked how old I was I'd say, "23". I would immediately amend that with, "I'm sorry, I don't know why I said that. I'm 37 (or whatever my actual age at the time was)." I wasn't one to lie about my age - I'm still not - 23 just seemed like the appropriate answer. I think maybe I FELT 23. Sometimes I think I still DO. 23 was not a particularly stellar year for me. It wasn't a particularly anything year, so it's not like I wanted to freeze time. I think maybe I just have the soul of a 23 year old. When I was younger than 23, I wanted to be older and when I was older than 23 I claimed - at least initially - to be younger.
That's usually a good thing.
Until it's time to go clothes shopping. There are young clothes that I love but look silly on me and old clothes that I reject, leaving me headin' on down to frumpy ville.

Except when you're beat over the head with the fact that you're not.
Bifocals and dental issues, for Pete's sake, this is grandma stuff
.
Yesterday was one of those days.
Of course there will be an additional fee, Mrs. Howard. Well of course there fucking well will. Let me grab my pocketbook.
Today will be better, I think.
I damn well hope.

How old are you? On the inside?